* DOGHOUSE EXPRESS: logo design
* DOGHOUSE EXPRESS: leaflet front / back
* DOGHOUSE EXPRESS: noodle and burger packaging
* DOGHOUSE EXPRESS: noodle packaging – box variations
* DOGHOUSE EXPRESS: burger box options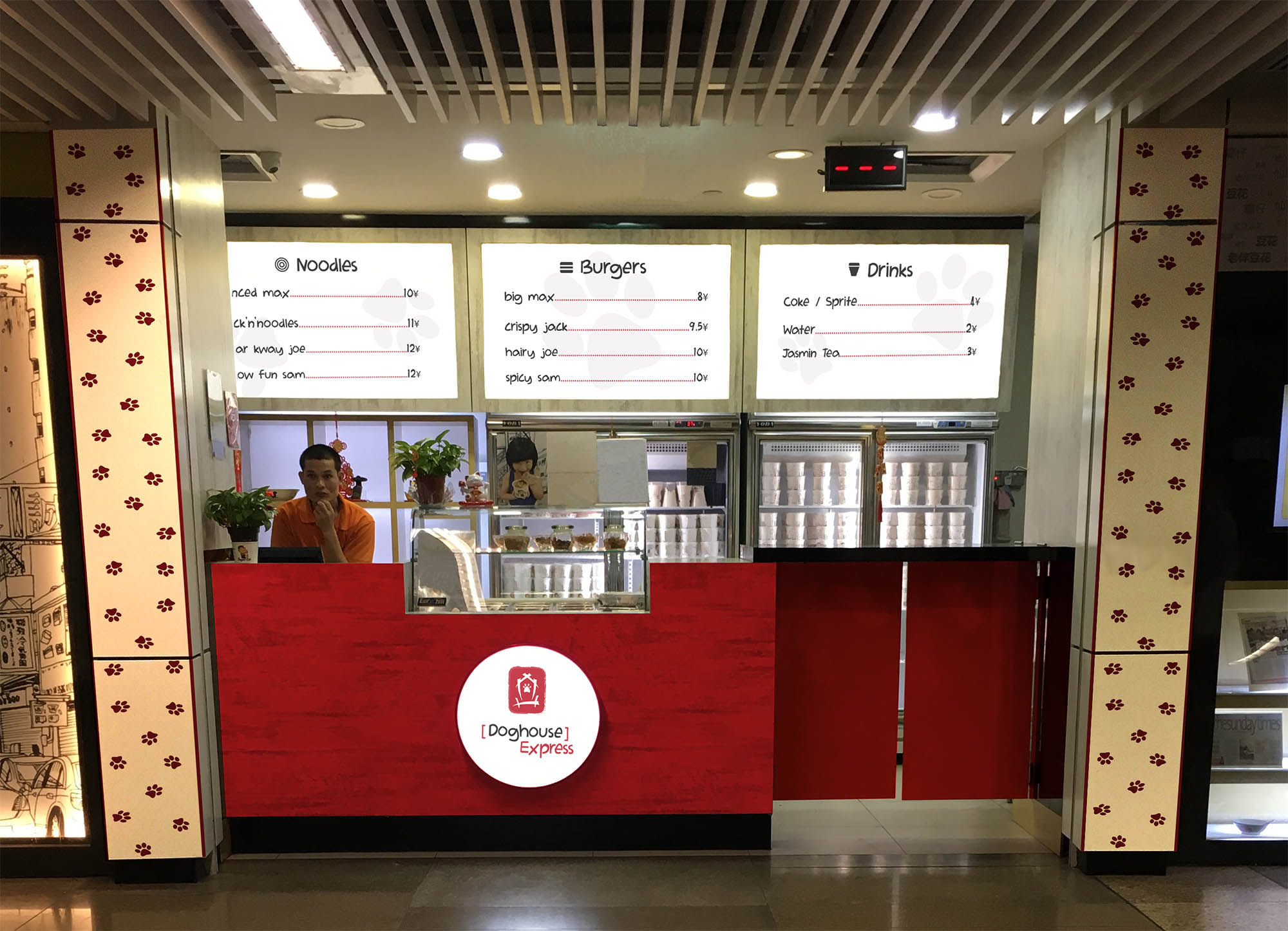 * DOGHOUSE EXPRESS: store decoration
* DOGHOUSE EXPRESS: business relations stationary set
* DOGHOUSE EXPRESS: name card and store card
* DOGHOUSE EXPRESS: logo development process
* DOGHOUSE EXPRESS: burger box development (water-color markers)
* DOGHOUSE EXPRESS: noodle box development (water-color markers)
Doghouse Express was a rather extensive branding and identity design project. The idea for this project was to provoke with the non-conventional restaurant theme – Chinese business serving food based on dog meat.
Project involved development from scratch of entire fast food restaurant identity starting from name, tag-line; through logo, leaflets, cards, food packaging; and ending with restaurant booth decoration.
The main design concept was to approach a rather controversial topic in a relaxed way in order to create a warm and joyful vibe for the restaurant. Therefore, the overall theme linking all designs is cartoon and comic book style mixed with communicating identity typical for fast food restaurants (perception of speed and accessibility). Additional challenge was to position the restaurant for Chinese market, yet giving it a western feel similar to big American fast food chains.
My other design projects: